For director Justin Ward, when it came time to cast the transgender role in his independent feature "Relish," "It never crossed my mind," he said, not to use a transgender actor. "In this day and age, you would never cast a white man to play a black man. This is the way to look at (transgender casting) now."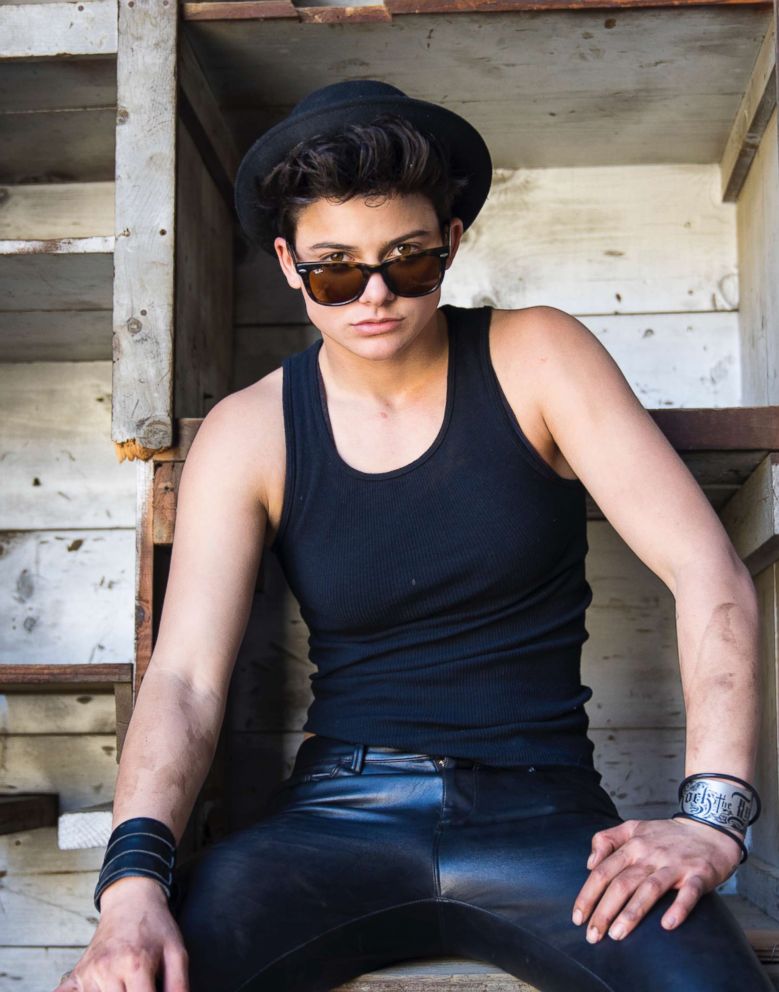 Ward cast novice actor Tyler DiChiara, 18, who immediately fell in love with his character, Kai, one of five teens outcasts who escape a private treatment facility.
"The thing with this character, he's not victimized," said DiChiara, who is transgender. "He's a strong independent man."
He continued, "Kai is the life of the party. Other than his issues of being trans, he's just a man who happens to be trans. I felt like I went through everything that Justin wrote in this script...fear of the future...getting into relationships. The only thing different about Kai is that he is trans."
Ward just wrapped post-production and is looking for a distributor, but already the cast was featured in Variety. And DiChiara has found his calling. At a recent audition, he went for the part of a cisgender man.
"I was just a gay man, a regular man," he said. "That actually made me tear up. I'm going for a cis role. It's crazy how this world is changing."
Film News Roundup: Dermot Mulroney, Melora Walters Join 'Hard Luck Love Song'
PRODUCTION WRAPS
ManM Productions and Ohana Films have wrapped post-production on "Relish," a drama starring Tyler DiChiara and directed by Justin Ward.
The film tells the story of five teenage outcasts who escape a private treatment facility. Led by a rebellious transgender male (DiChiara), the group embarks on a wild, life-changing road trip – ultimately discovering they have a lot more in common than they ever imagined.
DiChiara endorsed Scarlett Johansson's recent decision to drop out of her role as a transgender man in "Rub and Tug."
"I think trans people should have the opportunity to play trans people, just because we get so few opportunities to get hired as actors," said DiChiara, "I love what Scarlett Johansson did.  She gave the trans community a voice finally. She is helping us be seen. I also want to thank the trans community for standing up and speaking out.  We need the trans youth – more now than ever – to see more of us in films, in professional careers, and doing things beyond negative stereotypes and projections. "Relish" is about inclusion and acceptance, and I am honored to have played a leading role in it."
Ward's credits include "The Meanest Man in Texas." MANM Productions' Terry Nardozzi is on board as producer – her first feature film following her involvement with a string of Broadway productions.
"We did a nationwide search for a real transgender person and found DiChiara, who is a tremendous actor and human being," says Ward, "At its core, this is a story about unity and acceptance, and the freedom to be yourself."
Other "Relish" cast members include Mateus Ward ("Murder in the First"), Hana Hayes ("Insidious: The Last Key"), Rio Mangini ("Bitch," "Everything Sucks!"), and James Morrison ("24"). Mateus Ward is co-producing and Brad Wilson is the consulting producer, who formerly operated Robert Duvall Productions.